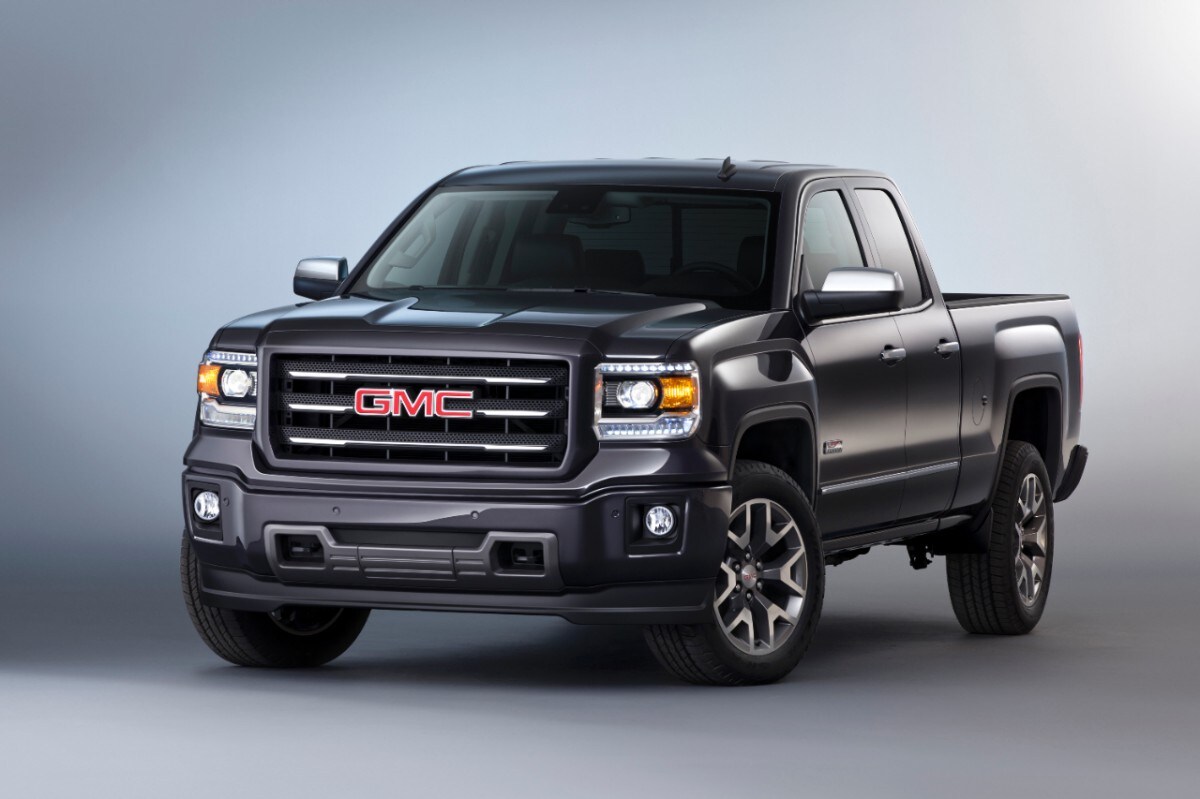 Lighter, high-strength materials help improve capability, safety and efficiency
Like athletes who burn fat and build muscle to become more competitive, the
2014 GMC Sierra 1500
strategically replaced traditional steel with lightweight, high-strength steel for improved capability, safety and fuel efficiency.
High-strength and ultra-high-strength steels make the Sierra's fully boxed frame and cab lighter and stronger, helping the truck deliver the best fuel economy of any V-8 pickup, up to 23 mpg highway for McHenry and Crystal Lake-area drivers. It also has class-leading towing capability of up to 12,000 pounds when equipped with the available 6.2L V-8.
Similarly, making the most of mass also enables the Sierra equipped with 4.3L V-6 to tow up to 7,600 pounds, the highest for any standard V-6 in the segment, with EPA highway fuel economy of up to 24 mpg.
"For our customers, the use of lightweight materials like ultra-high-strength steel and aluminum means improves capability and efficiency for our customers, which is a win-win for everyone," said Dixie Gilmore of Gary Lang Auto Group.
It's been said that stronger muscles and bones help prevent injury, and the same can be said of the high-strength and ultra-high-strength steels that make up two-thirds of Sierra's cab structure, including A-pillars, B-pillars, rocker panels, roof rails and underbody. High-strength steel is several times stronger than mild steel.
These rigid materials helped the Sierra become one of the first pickup trucks to receive the highest possible 5-star Overall Vehicle Score for safety since the National Highway Traffic Safety Administration changed its New Car Assessment Program for the 2011 model year.
Similarly, the main rails and key cross members of Sierra's updated frame are high-strength steel with major elements hydro-formed for reduced mass and improved strength. The pickup box is made from roll-formed steel for increased strength and reduced mass, compared with the stamped beds used by major competitors.
According to U.S. Steel Corp., the use of advanced high-strength steels is the fastest-growing trend in auto manufacturing today. Parts made from high-strength steel can be as much as 39 percent lighter than parts made from traditional steel.
Strong, lightweight aluminum alloys also play a key role in the Sierra by reducing the weight of the truck's engine, front suspension components, hood and other parts for McHenry-area drivers. All three EcoTec3 engines use aluminum blocks and cylinder heads to reduce mass for improved fuel economy.
Direct fuel injection, Active Fuel Management, or cylinder deactivation, and continuously variable valve timing, a combination not found in competitor trucks, also contribute to Sierra's fitness.