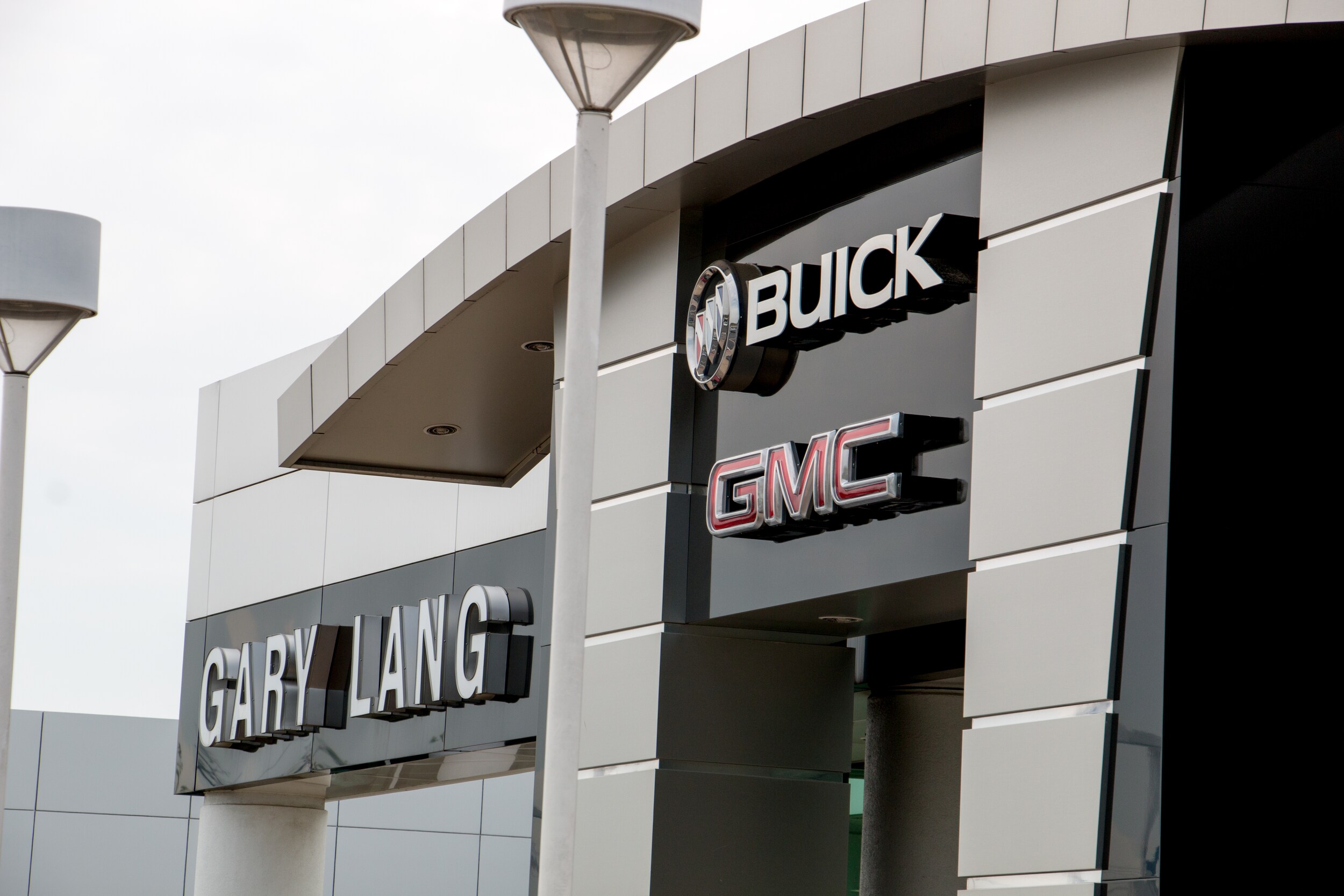 Gary Lang Buick GMC is a New and Used Buick & GMC Dealership in McHenry, IL

If you head northwest from Chicago into the area's lake-filled plains, you'll come across McHenry, Illinois. If you then head south along IL-31, just past Centegra Hospital, you'll find the Gary Lang Buick GMC dealership, a full 23 acres containing more than 1,000 new GMC and Buick models, along with used cars. If you live anywhere near Chicago, Milwaukee, or Rockford, then Gary Lang Buick GMC is where you should look for the best in American vehicles. Come over and visit us at 1111 State Rte 31, Building 1, and test drive a new GMC, Buick, or a used car with one of our friendly, certified sales professionals. Ask us about our latest new car specials, including no money down Buick or GMC lease specials, 0% APR auto financing specials, and cash off MSRP specials.
We carry a massive inventory of used cars for you to choose from, including used cars under $10,000, certified pre-owned vehicles, used cars with over 30 MPG, used SUVs, used GMC trucks, and more! All of our used cars have gone through our detailed quality inspection before they are made available on the lot. We offer car financing services so you can get into the new GMC or used car you want without a problem. Our auto finance department works with local and national lending institutions with car loan programs made for customers of all credit types. Good credit, bad credit, or no credit - our finance professionals will do everything they can to get you financed!
Honesty is Our First Policy
At the Gary Lang Buick GMC, we take pride in employing a sales staff that is both courteous to customers and completely honest and upfront regarding what might otherwise be hidden costs and tricky contracts. You can rest assure when you come to a Gary Lang dealership, you'll know exactly how much your car will cost before you sign any loan agreement.
You can also be sure that our finance department will pin down a loan that works for you. We work with more than 20 financial institutions, including Illinois banks and manufacturer lenders, and between them all, we can find you offers that work with your credit score, whether it's good, bad, or nonexistent. In fact, our specialty is second-chance financing.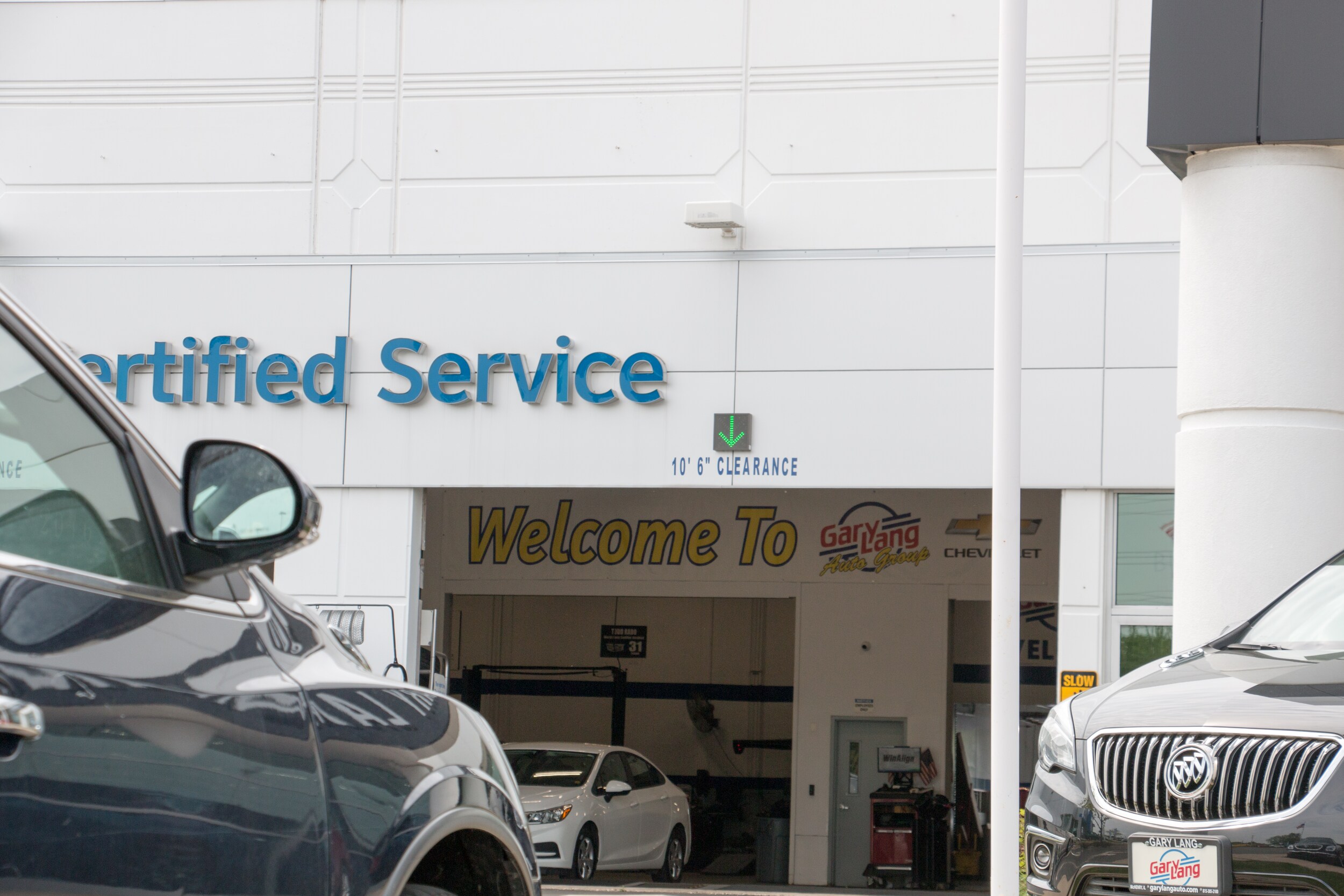 Our Two Service Centers Provide Twice the Convenience
At Gary Lang Auto, we pack together seven dealerships and have two award-winning service centers under one roof. You can find mechanics and technicians who are both company-certified and factory-trained, and if all you need are parts, we can offer a wide selection that's fresh from the manufacturer. While the service might not be open 24 hours a day, their website is, and you can research your car troubles and repair timelines, schedule an appointment, and even order parts. Visit our GMC and Buick service center in McHenry, IL today.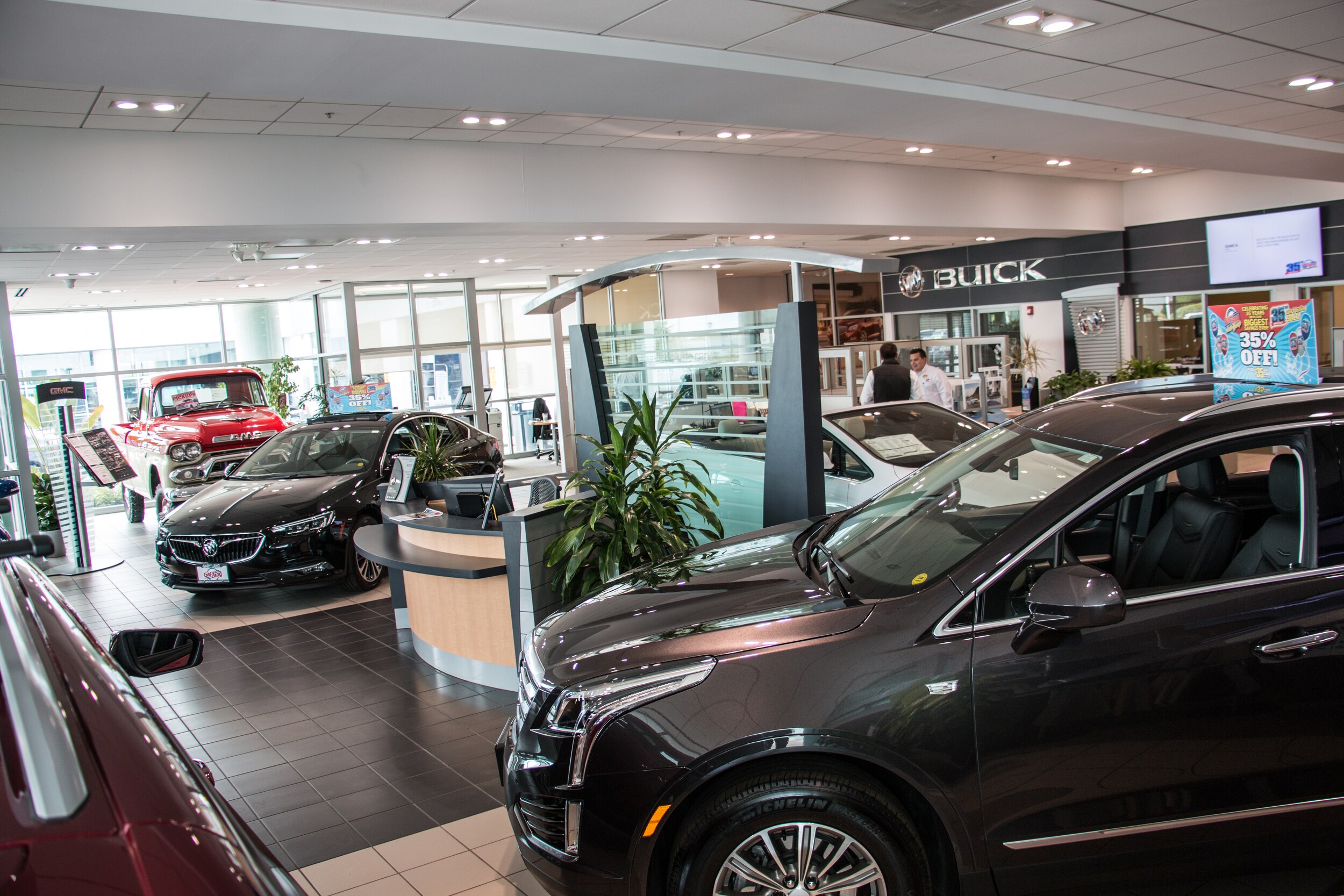 We Love Buick and GMC
Everyone from our sales staff to our technical crew loves what Buick and GMC have to offer, and we'll be pleased to explain what makes Buick and GMC cars, trucks, and SUVs so different from the rest of GM's lineup. We offer every Buick and GMC vehicle available, particularly popular models such as the Terrain, the Acadia, and the Sierra 1500 and 2500. You can also find Canyons, regular and XL Yukons, and even a variety of GMC commercial vehicles such as the Savana full-size van. We don't neglect our Buicks, either, and we have many Enclaves, Encores, and LaCrosses all waiting for new owners.
If our massive inventory is not enough, we can still help. Fill out what you're looking for in our online Car Finder form, and we will bring in just the vehicle you need.
Chicago is the best place to be in the Midwest, and when it comes to the Chicago metro area, Gary Lang Buick GMC is the best Buick GMC dealer to visit. Whether you are looking for a friendly, honest sales staff, a service center that knows what it's doing, or an incredible selection, the Gary Lang Auto Group has you covered.
About Gary Lang Buick GMC, Proudly Supplying New GMC and Buick Models in McHenry, Illinois
Whether you're from McHenry, Crystal Lake, Gurnee, Lake in the Hills, Johnsburg or anywhere in between, you can rest assured that when you shop for a new or used GMC or Buick, you're shopping for quality and reliability, no matter which model appeals to you.
Qualifying for a loan or GMC or Buick lease couldn't be easier with our on-site financial enthusiasts at your back. We know all of the ins and outs of finding quality financing solutions, and that means you can spend less time going over paperwork and more time enjoying your new car.
Once you're behind the wheel as an owner, Gary Lang Buick GMC continues to support your driving needs through our onsite service center. Our team is well-versed in everything automotive and utilizes the latest GMC and Buick parts, so you can count on solid routine maintenance and timely repairs when they're needed.
When you can come to Gary Lang Buick GMC, you can have your GMC and Buick wishes granted. And let's face it: you deserve nothing less. Located on 1111 State Rte 31, Building 1 in McHenry, Illinois, we know our job isn't finished until you're completely satisfied.